Keep Your School Facilities Clean with SaniGLAZE
For decades, SaniGLAZE has worked with education facilities to create healthier learning environments for students.

SaniGLAZE offers an innovative cost-effective alternative to tile and hard surface replacement for:


Public primary and secondary schools
Private traditional and boarding primary and secondary schools
Public and private colleges and universities

Our solutions for tile and hard surface restoration help education facility management create an environment that's cleaner with no change to their current maintenance routine—and we offer beautiful transformations for a fraction of replacement cost.

Transformations Aren't Limited to Restrooms
Tile and hard surfaces are everywhere, not just in restrooms. We can transform any and all hard surfaces including those found in athletic facilities, dorm rooms, hallways, school kitchens, cafeterias, and dining halls.

SaniGLAZE is a great solution for:

Tile and grout flooring and walls
High moisture areas like bathrooms
High traffic areas like hallways

"We've used Complete Floor Care Solutions SaniGLAZE products in several of our facilities with great results. I would recommend this product for use in areas that have a high volume of use and need to be cleaned easily and quickly."
Boost School Pride with Transformations
SaniGLAZE solutions will not only create a clean environment in your education facility but they can also boost your school pride as well. SaniGLAZE offers hundreds of color options when restoring your tile and hard surfaces, making it easy to add your school colors during the restoration process.

We have worked with facilities to transform locker rooms, swimming pools and hallways to add school colors that will increase pride for students, faculty and visitors.
Achieve Cleaner Facilities with the Maintenance You're Already Doing
Parents, staff and students may not always agree on everything, but no one likes a dingy, foul-smelling restroom.

Unfortunately, when facilities try to fix this problem, they can make things worse. Harsh chemicals are often used in an effort to ensure dangerous germs and bacteria are removed but this process can lead to long-lasting damage of tile and hard surfaces, making them more susceptible to harboring germs and bacteria.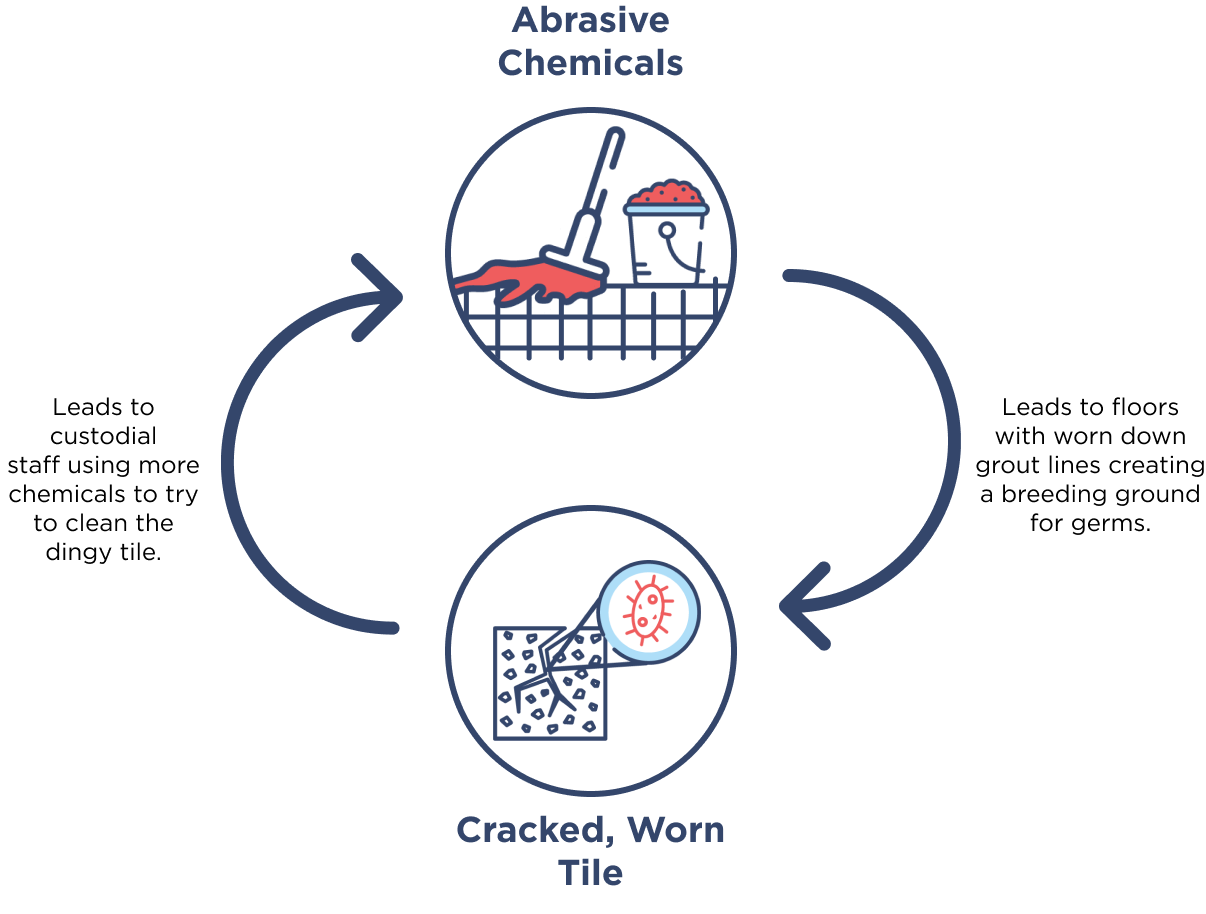 Thanks to our proprietary deep cleaning system and restorative bonding technology, a floor treated with the SaniGLAZE system can seal out the dirt and bacteria that make flooring dingy and unsanitary.

A SaniGLAZE treatment will not only create a cleaner facility and remove lingering odors permanently, but it will also ease the burden of maintenance for custodial staff and deliver a flooring solution that is both effective and sustainable.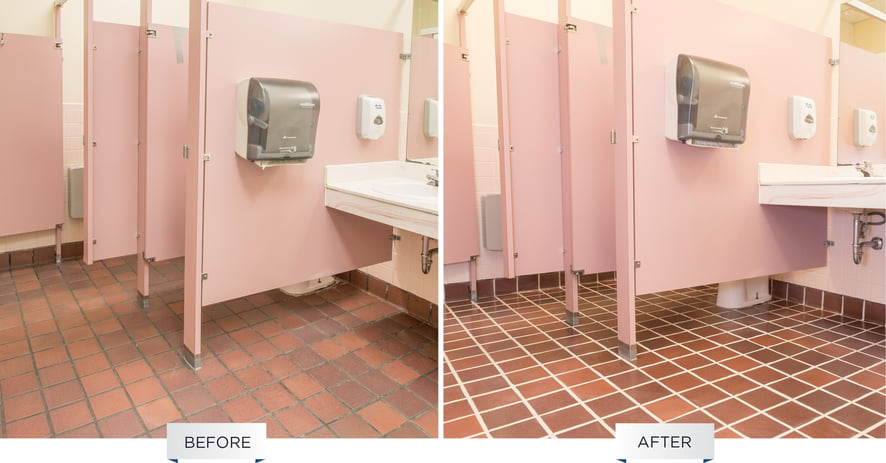 "Before working with SaniGLAZE, we cleaned our tiles the best we could but were not happy with the results. It was time to either replace the tile or take a different direction. The VariGLAZE system was the right choice for us. We were able to choose color options and it enabled us to re-design the restroom without replacing the floors."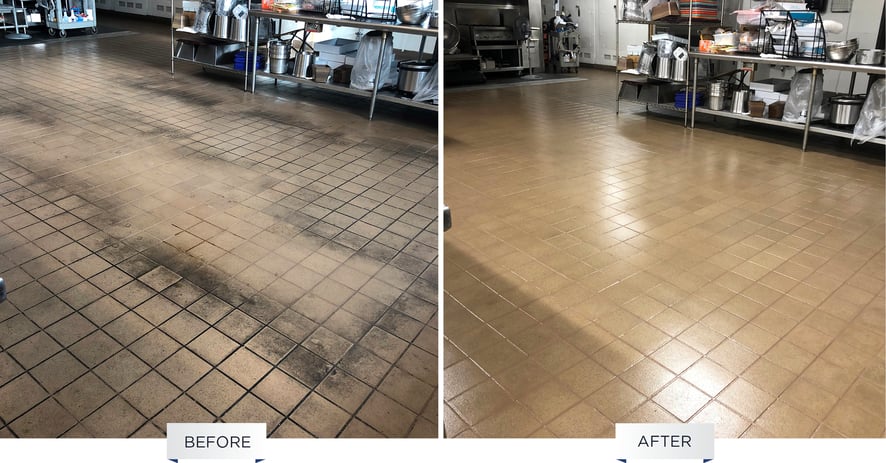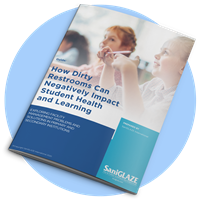 Are your restroom facilities causing student health and behavioral issues?
Learn about the potential problems and how educators can restore students' ability to learn in a clean and healthy environment.
Download Now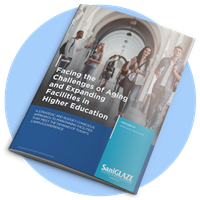 Are your institution's facilities holding back enrollment?
Learn ways to overcome common cleaning challenges and improve your aging higher education facilities to attract more students.
Download Now