SaniGLAZE: A Trusted Partner in Healthcare Facilities
Now, more than ever, hospitals and healthcare facility managers are working hard to keep their facilities clean and sanitary for all patients, visitors and staff. SaniGLAZE offers decades of experience in overcoming common tile and hard surface cleaning challenges in healthcare facilities.
When a facility has worn tile and hard surfaces, SaniGLAZE has solutions. The cost of rip-out and replacement can be substantial but we offer a number of floor restoration services that will bring new life to your tile and hard surfaces —and can be completed for less with minimal downtime.
Tile and Grout Porosity Means Sanitation is Critical
When it comes to maintaining a sanitary environment in a healthcare facility, brooms and mops will only get you so far due to the porous nature of tile and grout. Even with routine maintenance, contaminants will find their way into porous cracks and dents that naturally exist in tile and grout.
Deadly bacteria, such as MRSA (Methicillin-resistant Staphylococcus aureus) and VRE (Vancomycin-resistant enterococci) have been found living in hospital grout lines, even after routine maintenance has been performed. To combat this deadly bacteria, SaniGLAZE offers tile and grout sealing solutions to prevent dirt and other contaminants from penetrating the surface.
Improve Your Patient's Healing Environment AND Your HCAHPS Scores
HCAHPS, the Hospital Consumer Assessment of Healthcare Providers and Systems, and its findings indicate that patients who are unhappy with a hospital's cleanliness often give low scores on HCAHPS surveys.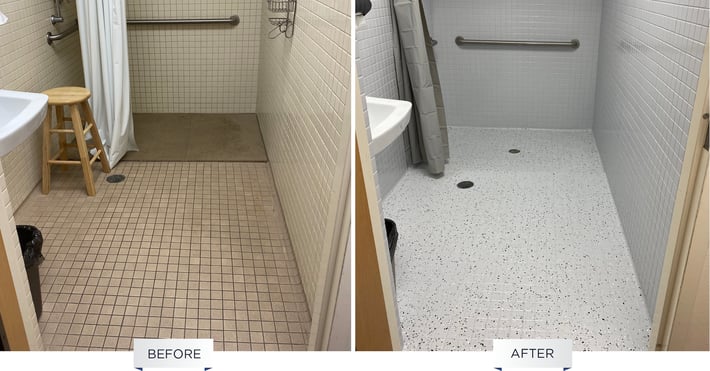 SaniGLAZE solutions offer visual transformations making your patient's perception of your tile and hard surfaces as clean as they actually are inherently boasting your HCAHPS score.
Many healthcare facilities that use SaniGLAZE as their flooring solution have seen significant jumps in patient satisfaction scores, making SaniGLAZE restoration a great choice when preparing for routine hospital inspections.
Crafting a clean environment for healing for your patients begins with clean and sanitized floors. The best way to achieve cleaner floors, improve your patient's healing environment and your HCAHPS Scores is to start fresh with SaniGLAZE tile and hard surface restoration services.
Achieve Better Results from Cleaning You're Already Doing
Thanks to our proprietary deep cleaning system and restorative bonding technology, a floor treated with the SaniGLAZE system can seal out the dirt and bacteria that make flooring dingy and unsanitary. This eases the burden of maintenance for EVS staff and delivers a flooring solution that is both effective and sustainable.
A Dangerous Cycle That CAN be Broken
A healthcare facility's custodial staff are often put in a position to use harsh chemicals to sanitize tile and other hard surfaces because they have no other choice. Although early damage from these harsh chemicals may be invisible to the naked eye, any slightly pitted or corroded areas invite bacteria to enter and breed. This dangerous cycle leads to better conditions for mold and contaminants and worse conditions for patients.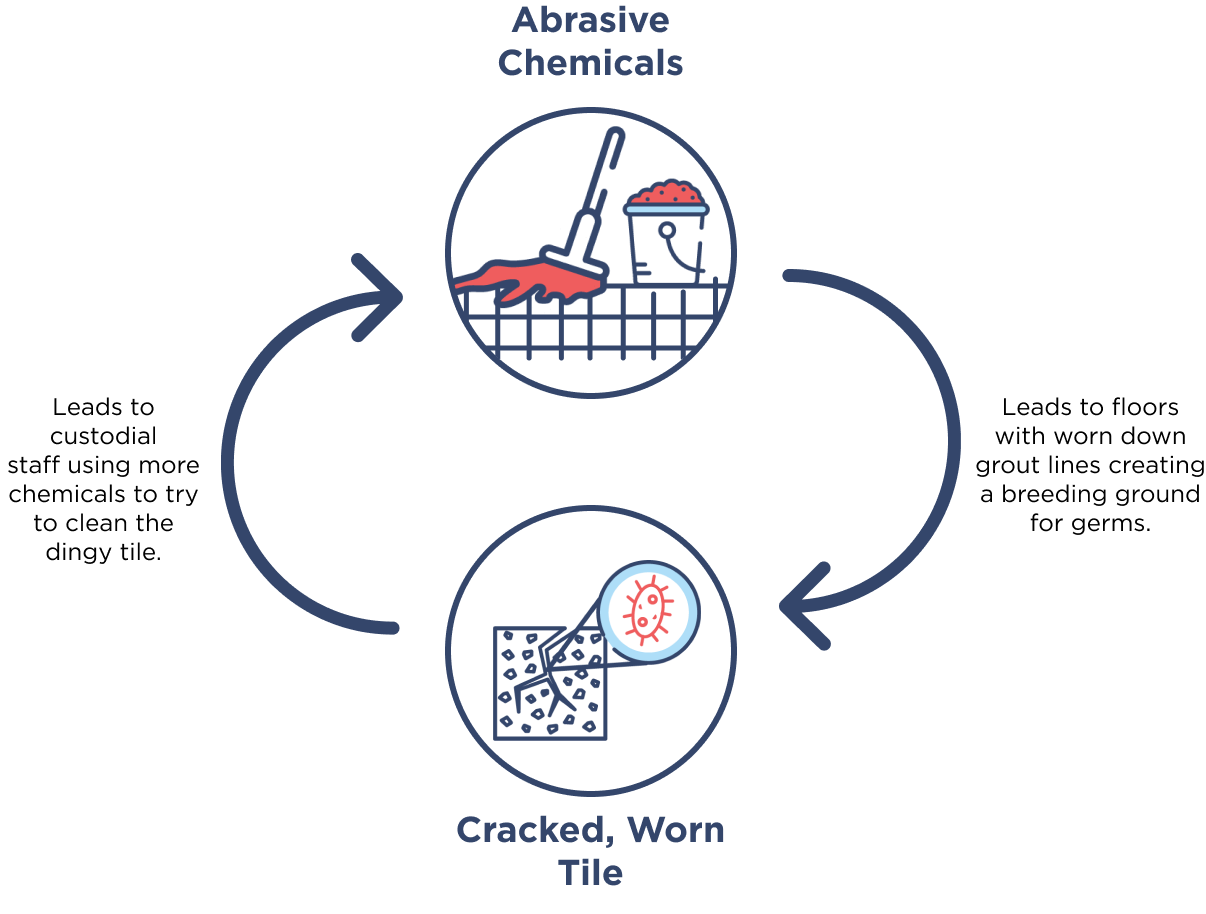 SaniGLAZE can help healthcare facilities break this dangerous cycle with tile and hard surface restoration solutions that will seal your surfaces and prevent dangerous contaminants from breeding. By developing a detailed and area-specific maintenance plan after your SaniGLAZE treatment, maintaining cleaner facilities will be easier for you and your staff.
A Trusted Partner in Healthcare Facilities
With nearly 1.7 million patients acquiring HCAIs each year while being treated at a healthcare facility, addressing floorcare and sanitation should be a critical part of any hospital maintenance budget.
"I visited three SaniGLAZE customer hospitals to evaluate SaniGLAZE before installing it on my floors. I could not be happier! My tile and grout looks new and there is no dark discoloration of the grout. I would highly recommend SaniGLAZE to any medical facility looking to restore their existing floors."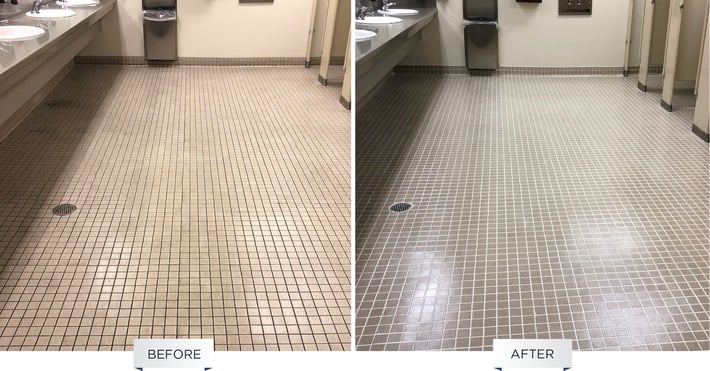 Contact a Service Provider Today
SaniGLAZE Service Providers, on both the sales and technical teams, are well-versed at working within hospital budget cycles and can assist facilities with scheduling work within short, specified windows of time.
Contact a Service Provider Today
SaniGLAZE Service Providers offer complimentary consultations by phone, video chat or onsite at your healthcare facility.

Our expert technicians will walk you through the process and explore your facility's specific needs. During your consultation, your local Service Provider will use their years of experience working with healthcare facilities to suggest the best possible solutions for your tile and hard surfaces.

After your consultation, your SaniGLAZE Service Provider can demonstrate the power of SaniGLAZE's products in a selected area of your facility so you and your team can experience the SaniGLAZE difference firsthand.
Schedule Your Free Consultation Today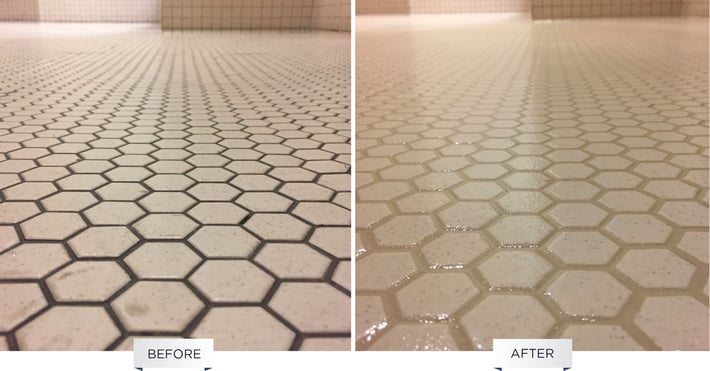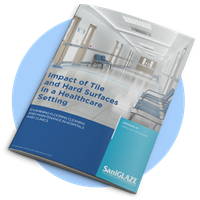 Download Your Free Guide
Our comprehensive guide offers long lasting solutions to common healthcare cleaning challenges.
Download Now