Put simply, SaniMAX is the last flooring surface you'll ever need, significantly reducing maintenance difficulties and cost!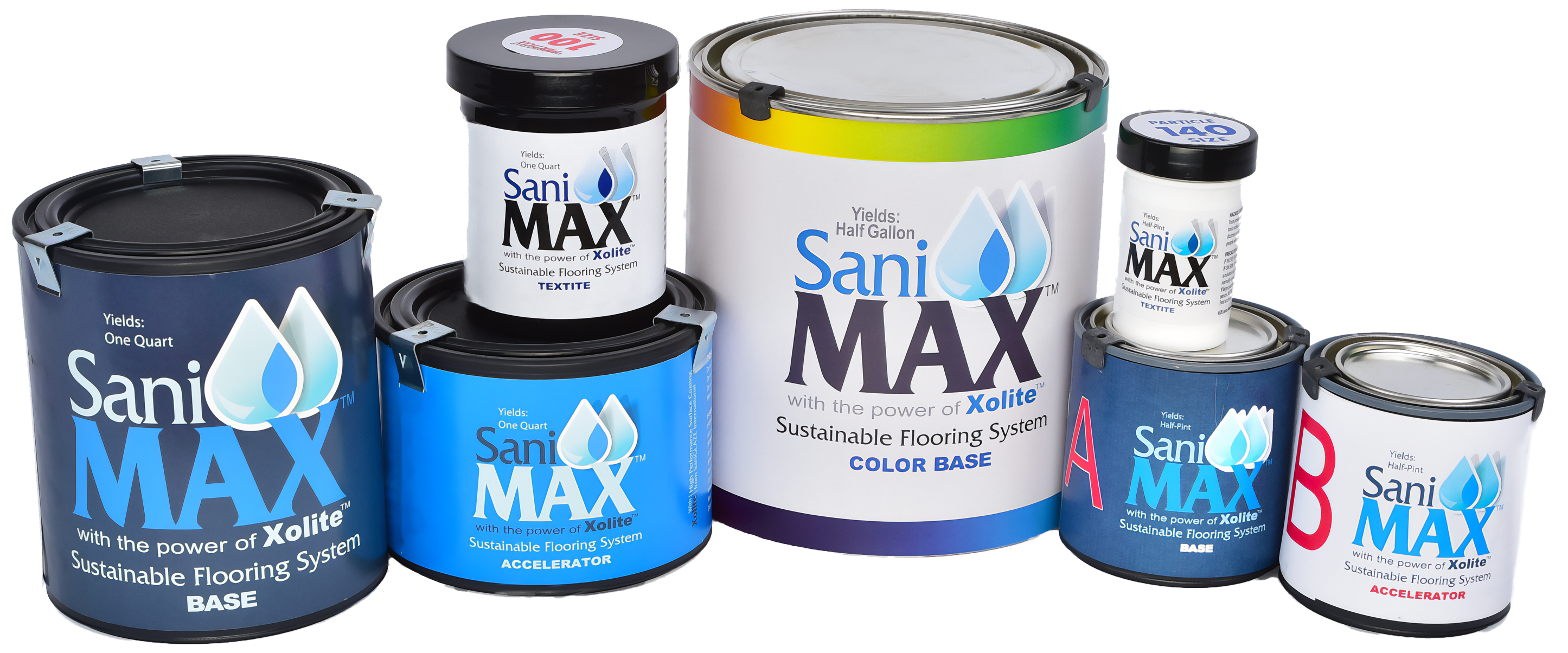 Facilities managers have a love/hate relationship with traditional epoxy-based systems. Sure, they come with the durability and chemical resistance needed for the most basic care of tile and grout floors, but frustrated managers have been complaining about the deficiencies of these systems for years, like fading from UV instability and brittleness and chipping due to aging.

SaniMAX solves this problem with its brand new polymer technology called Xolite™. The resins in Xolite™, unlike epoxy-based systems, form an incredibly strong cross-link structure, creating an impenetrable surface that provides the best protection and easiest cleaning for tile and grout.
Here is why SaniMAX is quickly becoming a favorite solution of facilities managers who want long lasting and easy to maintain tile and grout surfaces.
SaniMAX is resistant to staining, scuffing, scratching and scorching.
SaniMAX is completely UV stable.
SaniMAX has Xolite™, a new and unique polymer that will not react with most harsh chemicals, and it's resistant to hand sanitizers, uric acid, bowl cleaner, lubricants, oils, fluids and other caustic compounds.
SaniMAX is extremely easy to clean because it's resistant to water, dirt and even graffiti.
SaniMAX is resistant to pathogens because bacteria have a hard time attaching to the non-stick surface.
SaniMAX can be rejuvenated without damage to tile, another distinct advantage over epoxy and other high tech coatings.